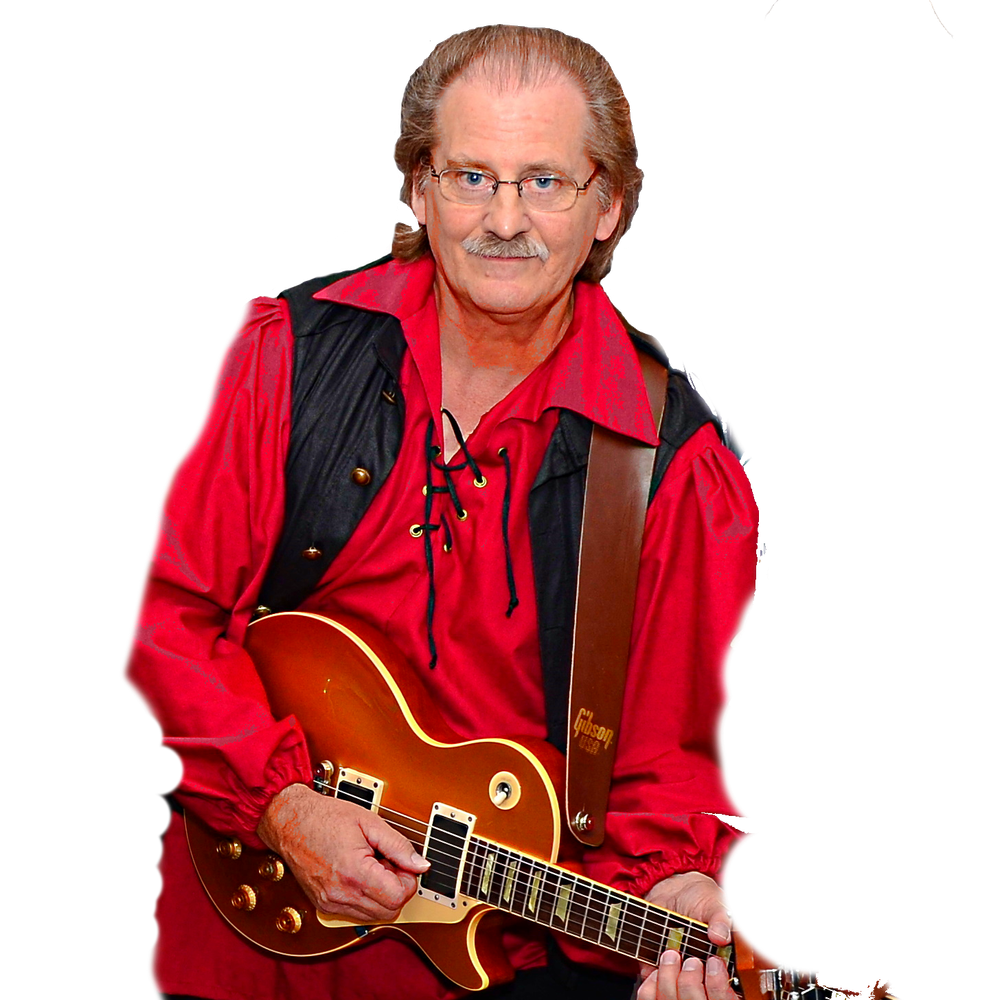 Scott MacFeat:Guitar  began playing and singing over thirty years ago. Joining the band Progress in 1980 Scott started his musical journey. The next ten years Scott found himself in Force Five, Times Square, Wired, Thunderstruck and Country Line. Taking a break from bands until 2000 he joined Red Thread. In 2005, Scott and Dave joined forces and made a splash in the Lancaster area with the band, Off the Kuff.  Off the Kuff quickly got noticed. Unfortunately Scott had to move and Off the Kuff disbanded.
Dave Mutzabaugh Drums / Vocals
Veteran drummer, Dave Mutzabaugh  has played in numerous bands over the years including –BitterSuite, Uncle Wiggley, Slapstick, Chickee LaVarr, Pressure, L.A. Rockers, Filthy Rich, Doc Roc and the Nuclear Dogs, The Stephan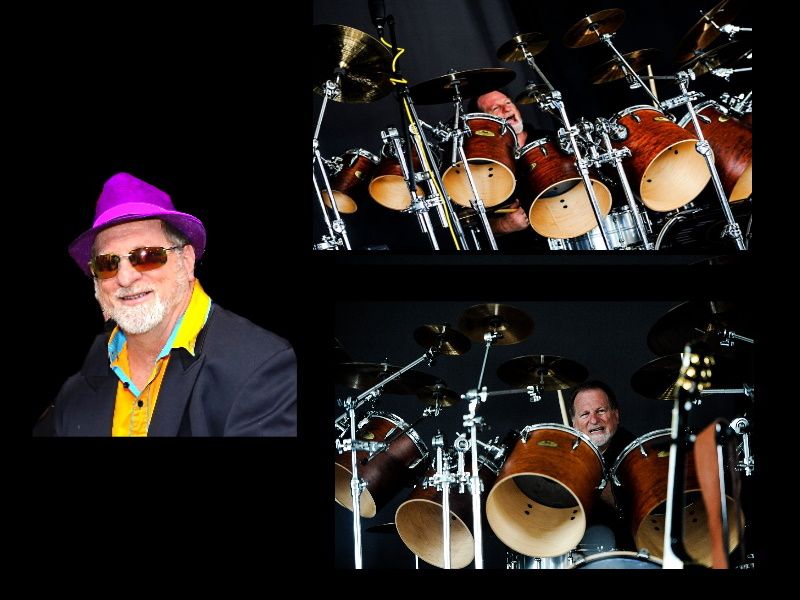 Nicholas Band, HYT, and now OFF OUR ROCKERS!
Listening to Dave play you will hear major influences such as Cork Young (Snake), Ringo Starr (Beatles), Carl Palmer (Emerson, Lake, & Palmer), Bill Bruford (Yes & King Crimson), and Barriemore Barlow (Jethro Tull) all who have shaped Dave into the drummer he is today. 
A passion for all kinds of music has influenced his playing.   "I love classical music – there's just nothing that gets me more excited than hearing a full symphony – it evokes so many emotions."  Honky Tonk music of the mid 1900's ,Pop and progressive music are also his favorites.  
Dave's kit is extraordinary just to see.  A Tama floor tom and kick drum w/ Tama Speed Cobra double pedal; Pearl symphonic percussion toms and Pearl hardware; Paiste cymbals are only a few pieces of this left handed drummers impressive kit.  Behind him hang two huge Wuhan brass gongs.   "I'm not finished yet – it is a work in progress – I am interested in adding electronic percussion pads (or triggers), and special effects of sorts".
When not drumming Dave loves to read, and has a good-sized library. His favorites are science fiction, horror, and biographies.  "I also enjoy writing and will be doing more of that when I retire.  My favorite movies / TV series are westerns, but I also love a very wide variety of comedies, '60s & '70s being my first choice".
"I've been trying to be a drummer for 51 years, and I think I'm catching on to how it works.  I love to talk shop, so please don't hesitate to approach me at our shows."
Contact: Dave@offourrockers.org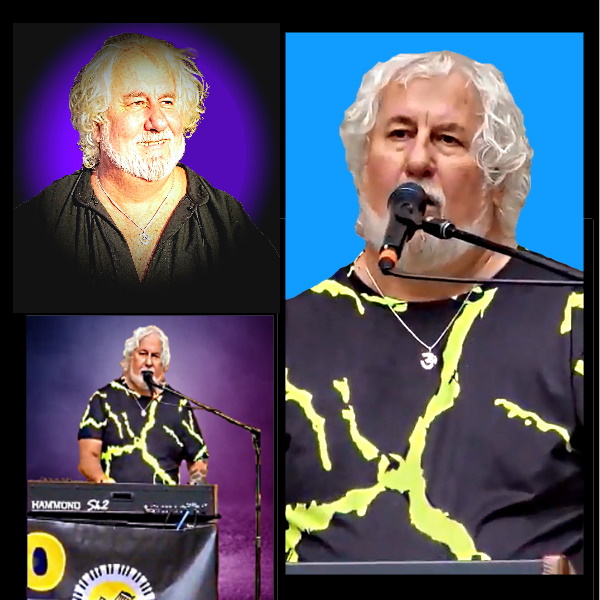 Iggy Taylor: Keyboards / Vocals
Award winning singer, songwriter and musician Iggy Taylor, started playing music at the age of ten. Teaching himself piano/organ and bass guitar, Taylor played in several East Coast cover bands. 
Bursting back onto the Delaware music scene in 1999 as "Bad Betsy" Taylor began writing and performing his own songs. Independently releasing seven CD's, Taylor's music has been featured on local radio such as W.S.T.W's Hometown Heroes, The Sherri Mullen show and The Dave Gaffney show. Media coverage has included both local and national publications. Joining the all original band, "Too Little Time", in 2006, Iggy continued to make a difference through positive lyrics, music and actions. The band's popularity quickly grew as the baby boomer generation found and appreciated the music they created.
Contact: Iggy@offourrockers.org
Jeff Barninger - Guitar, Vocals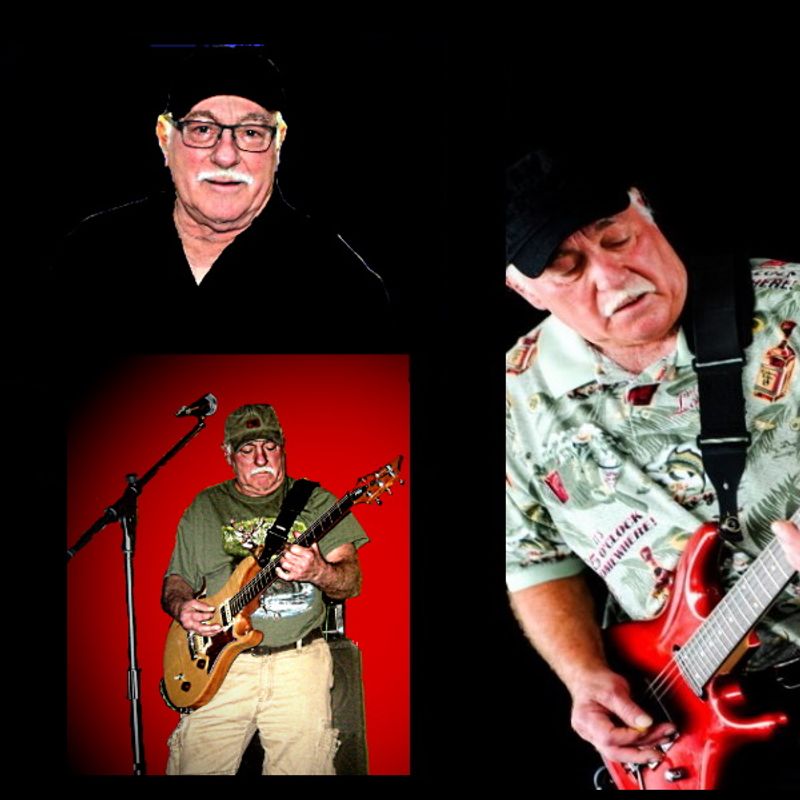 Jeff Barninger's musical journey is like a lyric from Bryan Adams's Summer of 69. Maybe more Christmas of 66 that's when Jeff got his first guitar and amp. First song was Louie Louie, next came Wipe Out and then the classic "In-A-Gadda-Da-Vida".  Jeff hungered for more so in 1967 he began to take guitar lessons from Dale Fryberger and in 1969 joined Emery Frie. Jeff first jammed with now Rocker band mate, Dave Mutzabaugh in 1973. Later on Jeff bounced around in various bands including Fast Cookies and next the Jetz. 
Like many "rockers" Jeff took a vacation from music for about fifteen years to raise a family and rebuild a farmhouse. In 1999 music called him back and with the help of friend, Dale Duffy, Jeff joined Phantom Black. A few more years, a few more bands until 2015 when he joined Off Our Rockers.
Jeff's knowledge of rock and roll is impressive as he can usually play any "rock" song from the past four decades simply from memory. A true "Rocker".
Contact: Jeff@offourrockers.org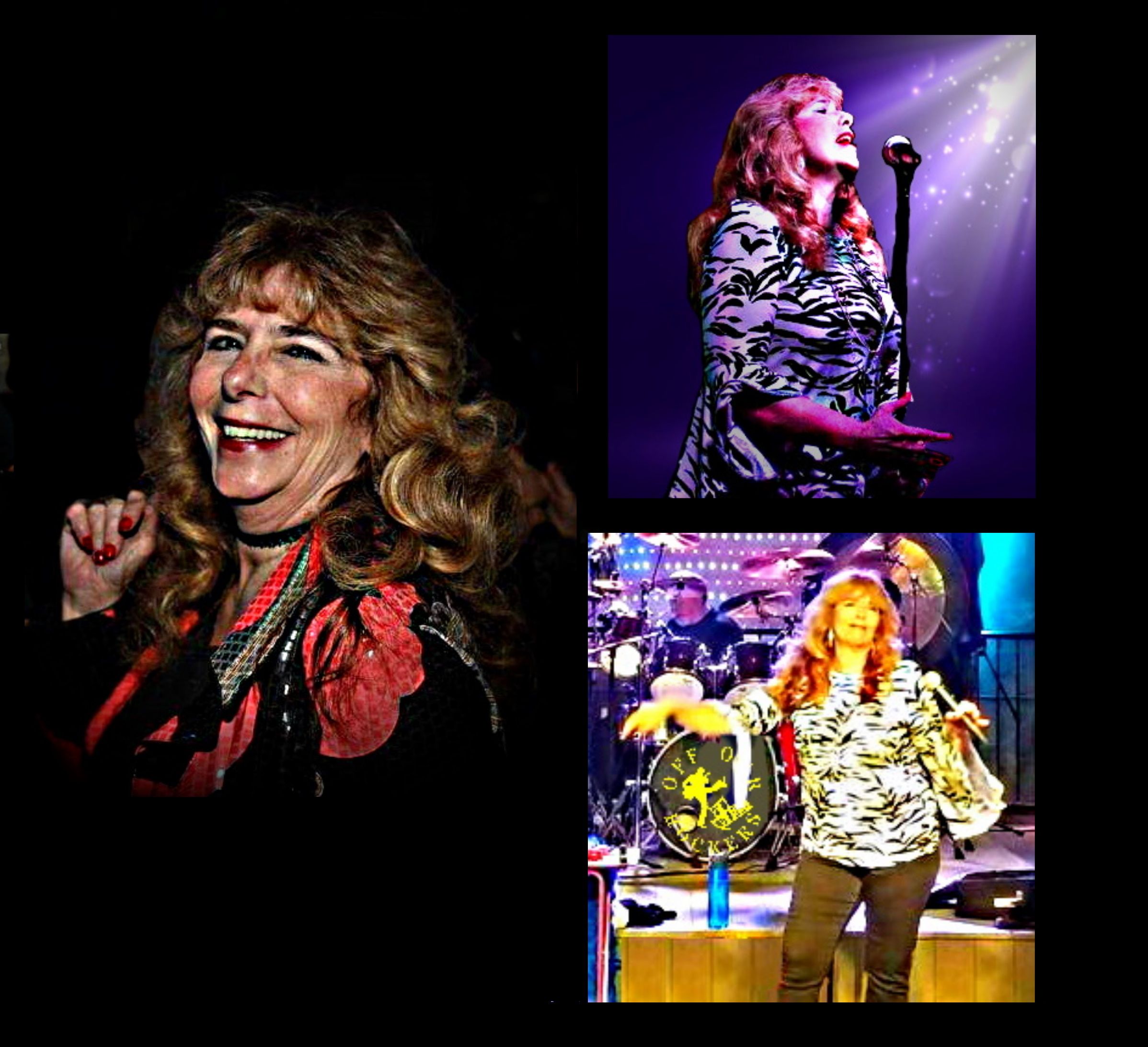 Kim Garner: Vocals
Off Our Rockers is expanding by adding female vocalist Kim Garner.  Kim is from Harrisburg with many years of singing experience.  She started with the local rock band Image in 1983.  Then in 1984, she had the opportunity to go on the road with the 7-piece showband, Covert Action, performing a 50's show/Top 40's music in hotels and clubs all over the country.  When that band disbanded, Kim started the duo Deuce and continued playing Top 40's on the road until 1989.
Now the kids are grown, the bug is back to sing and feel the energy of live music again!  
Kim has a very eclectic taste in music from rock to country to blues  to the old standard crooners.  To quote Ella Fitzgerald, "The only thing better than singing is more singing!"…and possibly more cowbell. 
Contact: Kim@offourrockers.org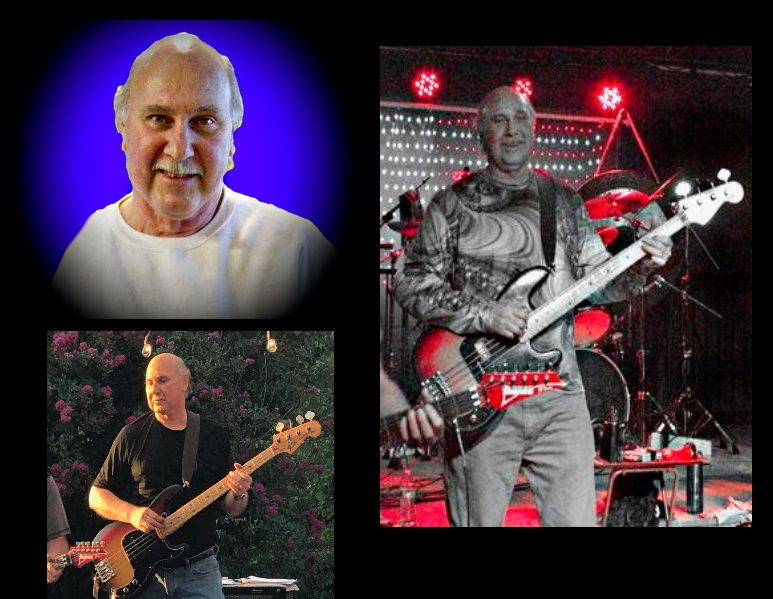 Buddy Tomko comes to us straight out of the coal region in Schuylkill County.  He got his start in 1967 with Stan and the Capri's and then moved into the psychedelic era with the Livin End and Cheriluv.  An achievement with The Livin End was winning a battle of the bands and receiving a recording contract, which of course went nowhere.  And yes, he was known to play a few polkas in the good old days.
Other bands included John Doe, Whizz and Slapstick, which is where he met band mate Dave Mutzabaugh.  He put the bass away for around 40 years, but was approached by Dave and asked if he would be interested in joining the party with Off Our Rockers.  "The good old memories were too hard to turn away from so here I am, ready to rock." 
Contact Buddy at buddy@offourrockers.org